Partial Hospitalization Program — A Transitional Step into Sober Life
Known widely by the acronym PHP, a partial hospitalization program for substance abuse treatment provides a link between the structure of residential treatment and the freedom of outpatient recovery.
The main purpose of PHP treatment is to allow clients with a drug or alcohol addiction to maintain access to support while you work to re-establish healthy, sustainable routines after acute recovery.
Partial hospitalization programs can help you maintain a strong sense of accountability, while providing critical structural elements during a sensitive period.
Let's take a look at PHP treatment. We will detail the benefits of partial hospitalization programs and help you understand what to expect at a PHP rehab.
In the process, we'll help you answer common questions about this convenient and cost-effective treatment option.
Why Choose a Partial Hospitalization Program at Emerald Isle

Our partial hospitalization program is often the first step on a path to healthy independence. Think of the structure of recovery as being similar to the development of a human.
The first days of acute residential treatment or detox like a baby's first days in a hospital after birth. There is constant monitoring, strong structural support and a general feeling of hopefulness, perhaps along with some anxiety.
The acute phase of recovery is a protective period, where you need to establish a basic, sober understanding of the world around you. Eventually, you will be given increasing amounts of freedom to make your life richer.
During the latter stages of intensive residential treatment or inpatient hospitalization, you use a highly structured environment to understand these worlds in a more complex way. Once in recovery as you learn and grow, you will gain more independence.
You must gradually learn how to navigate the world on your own, while still receiving supportive guidance. Eventually, you will be ready to face common challenges with fewer support needs but will be able to access help when needed.
Partial hospitalization is an early step in this important transition.
Immediate Placement in Partial Hospitalization
How Is PHP Different Than Residential Treatment
In PHP, addiction treatment is designed to be short-term and intensive, but less acute than inpatient hospitalization. Twenty-four hour access to care and monitoring is no longer necessary, and you no longer have dawn-to-dusk activities.
However, PHP is a higher level of care than outpatient treatment can provide. Often, a PHP directly follows residential treatment. At other times, it is the starting point for a person's recovery. At Emerald Isle Health and Recovery you live on-site at one of our properties while attending PHP.
Since it is usually the first treatment after acute inpatient hospitalization, a partial hospitalization program can be helpful to you as you return to uncontrolled environments. A PHP can be instrumental in helping to re-establish sustainable routines for healthy living.
The increased freedom of our partial hospitalization program, compared to our inpatient program, allows for an increased number of recreational activities. Within our partial hospitalization program, you are able to access structural supports while learning to live more independently.
As you develop increased emotional sobriety and self-confidence, you will move toward less restrictive forms of outpatient care. Clients in our partial hospitalization program are medically stable by the time they achieved this level of care.
You are reliably able to attend programs and can be actively engaged in learning about addiction and recovery. You will form lasting bonds with others in therapy and will be able to re-establish disrupted connections with family members.
What Services Are Offered in PHP
At Emerald Isle Health and Recovery our partial hospitalization program for addiction treatment is a bridge between acute recovery and outpatient treatment, we offer a wide variety of services to meet various needs:
Substance use disorder evaluation and treatment
Co-occurring disorder evaluation and treatment
Medication-assisted treatment (MAT)
Intensive individual, family and group therapy
Counseling and guidance about nutritional intake
Access and referral to support groups (e.g., Alcoholics Anonymous)
Relapse prevention programs
Yoga, acupuncture, exercise and other restorative activities
Medicare Accepted for Partial Hospitalization Program
Who Attends A Partial Hospitalization Program
To determine if you are an appropriate candidate for a partial hospitalization program, we work with you and seek guidance from the world's leaders in addiction treatment. The American Society of Addiction Medicine (ASAM) has created criteria to determine the most appropriate level of care for people with addictive disorders.
According to ASAM, strong candidates for partial hospitalization programs include clients who have:
Completed medical detox (or those who did not need detox)
Completed acute residential or inpatient care
A need for intensive treatment but not hospitalization
Co-occurring substance use disorders and mental health conditions
Enough emotional stability to participate meaningfully in therapy
Need of guidance in making transitions from inpatient treatment to independent living
Community/family support
Stable housing
How Long Is A Partial Hospitalization Program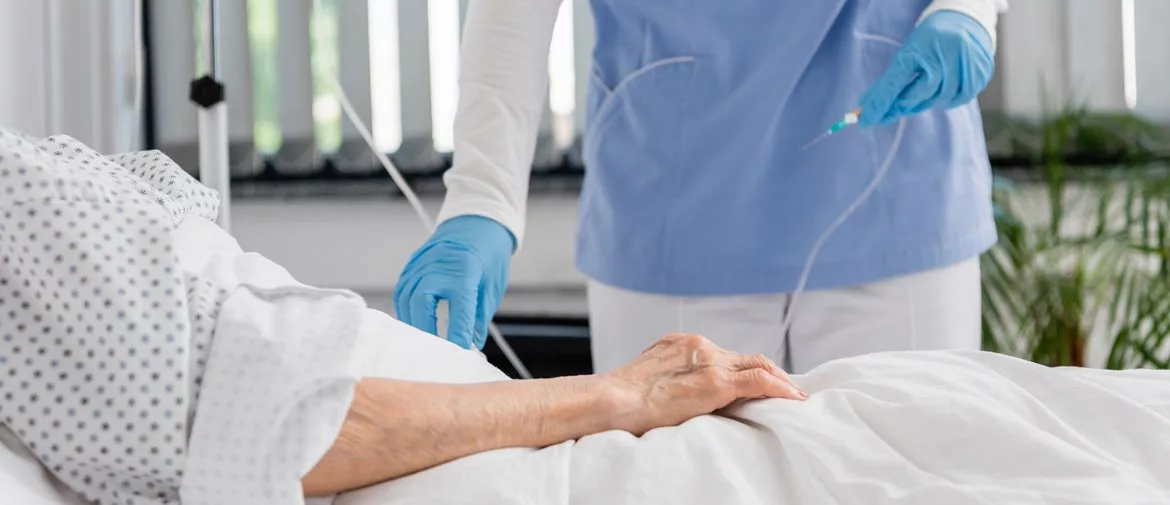 Our partial hospitalization program provides an average of 18 to 25 hours per week of evidence-based treatment for drug and alcohol addiction. Treatment is split over 5 to 7 days per week. The program can last different lengths of time for everyone, from one week to two months, depending on factors like treatment need, your goals, presence of co-occurring disorders and other factors.
How Does PHP Differ From An Intensive Outpatient Program
The primary difference in PHP and an intensive outpatient program (IOP) is the number of hours of the program, with PHP having about twice as much approximately. Also medical treatment and psychotherapy are more readily available in our partial hospitalization program compared with the IOP. PHP is long established as one of the most cost-effective levels of care.
What is a Partial Hospitalization Program Like
To properly understand what to expect at a PHP rehab, let's look at what a day in PHP looks like. During a typical day in the partial hospitalization program, you might arrive by van transport to our rehab center and start at 9 a.m. with group therapy for an hour and a half.
Then, you might have a 10-minute break before meeting with your mental health provider for 20 minutes to discuss your overall progress and to make adjustments to your medication regimen. At 11 a.m., you might have a one-hour educational activity on the neurobiology of addiction, or perhaps a class on mindfulness.
Lunch might last one hour, and you'll see plenty of familiar faces and make connections with other people in recovery, as well as with staff members. After lunch you might have a family meeting, where you and trusted members of your support network can openly discuss your progress, fears and concerns.
At 2 p.m., you might have a planning meeting with your clinical staff to discuss your next steps in treatment. Finally, you might have a meeting with your individual therapist to discuss how you are navigating feelings of loneliness, anger, fear or other important emotions.
Our PHPs have about 5 hours of activity per day depending on your needs. This time is centered on the treatment of your substance abuse in a holistic way, but its main component is therapy.
The therapy content falls into one of the following roles:
Individual Therapy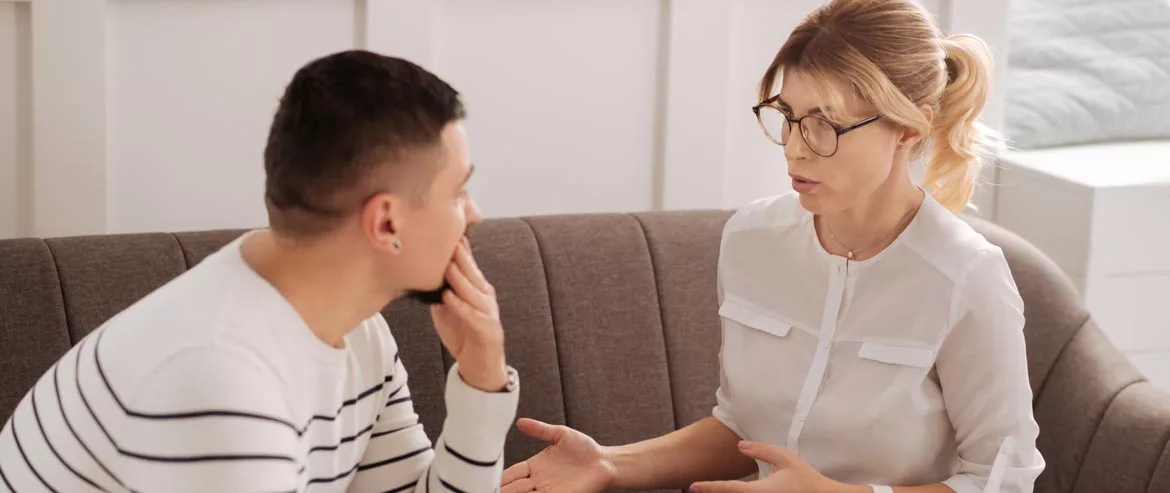 This type of therapy is conducted by a licensed psychotherapist, and is designed to help you identify the root causes of your addiction. Therapists will help you understand your internal emotions and to make connections between these emotions and your behaviors. In individual therapy, important emotional response patterns tend to emerge, and they give strong clues to you and the therapist about your vulnerability to relapse.
These patterns can also identify the types of emotions and behaviors that allow your addiction to flourish. By understanding these aspects of your internal life, you will develop self-awareness, and use that self-awareness to create healthier habits.
Group Therapy
Group therapy is also conducted by a licensed psychotherapist. In these sessions, you will be joined by two or more recovering individuals. Often, you all share a common challenge or characteristic. At other times, the only apparent link the you have is a desire to improve your lives.
In group therapy, you show a willingness to talk about your feelings, and a willingness to listen to the feelings and reactions of others. In doing so, patterns emerge, which give important information to the therapist and the group members about your emotional and behavioral tendencies.
In that way, group therapy is similar to individual therapy. Within your groups, group members often will recreate the same dynamics that are problematic in their lives. They may reenact the same problematic approach to conflict that they tend to use in their personal lives.
In a group setting, with the help of the therapist, members can learn to recognize these patterns and work to create healthier interactions.
Family Therapy
Family therapy is one of the most helpful aspects of addiction recovery. Here, loved ones can candidly talk about their experiences with addiction, with the safe guidance of a trained therapist.
In family therapy, you will have the opportunity to take responsibility for the damage created to relationships by addiction and family members can show their willingness to support you in your recovery efforts. Family therapy facilitates honest conversations about addiction's consequences, and it creates opportunities for healing and for forgiveness.
One need not be a family member to participate in family therapy; the process is meant for anyone who is considered close and important in your life.
Medicaid Accepted for Partial Hospitalization
Is a Partial Hospitalization Program at Emerald Isle Right For Me
Partial hospitalization programs have been shown to be among the most cost-effective recovery interventions.
If you believe that you could benefit from the structure and accountability that such programs provide, we can help connect you with a customized partial hospitalization program at Emerald Isle Health and Wellness.
Give us a free and confidential call today, and let's talk about the best options for your recovery!